December 8, 2020
The Benefits of Physical Activity During the Pandemic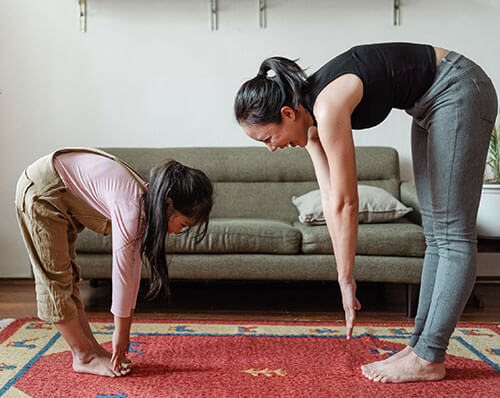 Keep Your Joints and Muscles in Check
As we all know, the COVID-19 pandemic has drastically impacted our lives. From stay at home orders to missing loved ones, stress levels have skyrocketed at alarming rates. In fact, according to the APA, as of October 2020, nearly 8 in 10 Americans say the coronavirus is a significant source of stress in their life. To make matters worse, social distancing guidelines make it even more difficult to get out and release stress. So what can we do?
How Does Exercise Reduce Stress?
When you are stressed, your body goes into overdrive causing muscle stiffness and tension. Getting your joints and muscles moving can not only improve your mood, it also helps your body work through the harmful effects of stress.
Physical activity produces endorphins. Endorphins are neurotransmitters that make us feel good. Studies have shown that as little as five minutes of aerobic activity—like running, hiking, dancing, or swimming—can trigger these "feel-good" hormones helping to reduce stress and anxiety. Endorphins also act as natural painkillers by interacting with the brain in a way that reduces your perception of pain.
Physical activity improves your mood. Exercising regularly can help to increase self-confidence, reduce fatigue, and help you relax. It can also help reduce symptoms of depression and anxiety.
Physical activity helps your body fight the effects of stress.
Exercise can help you...
Relieve muscle tension and stiffness
Reduce joint stress
Maintain a healthy weight
Strengthen your immune system
Lower blood pressure
You don't have to be in "great shape" to use exercise as a stress reliever. Even a small amount of exercise can go a long way. Whether this is strength training, cardio, or a mix of both, getting out there and moving can help keep your joints healthy and your mind at ease.
So what are you waiting for? Try these 10 Exercises to Do When Stuck at Home to get you started!