January 21, 2020
Common Winter Injuries...and How to Prevent Them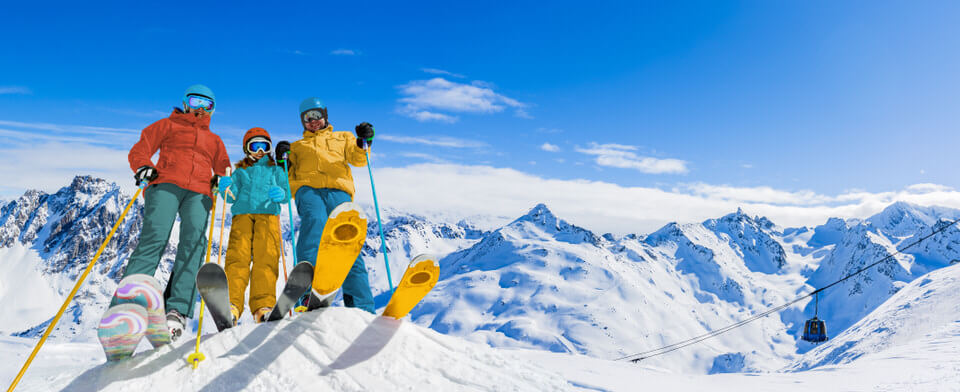 Serious injuries can affect men and women of all ages and activity levels during the winter months. Those involved in outdoor sports need to be especially cautious when participating in winter activities such as sledding, snowmobiling, skiing, or snowboarding. Knowing what to expect and preparing for common challenges can help to ensure a happy and healthy winter season.
Common winter sports injuries include:
Head injuries or brain injuries.
Broken bones or fractures.
Tears or sprains in the ankle.
Joint pain in the knees and elbows.
Back, shoulder, and neck injuries.
Many of these injuries can lead to chronic pain later in life. If you experience persistent pain or swelling, it's important to seek medical advice as soon as possible. Remember, an ounce of prevention is worth a pound of cure.
Practice winter sports safety by:
Staying with a buddy or a group.
Keeping a watchful eye on children.
Stretching before an activity.
Layering clothing.
Wearing appropriate safety gear.
Knowing your own abilities.
Taking breaks as needed.
Staying hydrated.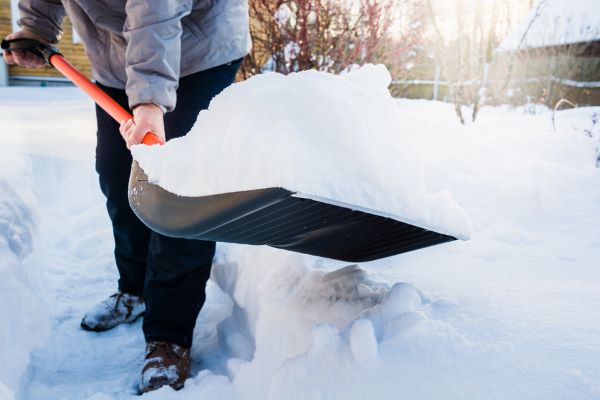 People who prefer to enjoy the colder months bundled up indoors may still be at risk for injury. Injuries are especially common when dealing with snow and ice. Shoveling snow can be strenuous during heavy snowfall. Icy sidewalks can be treacherous and lead to a sudden injury.
Elderly men and women are particularly vulnerable to experiencing a serious injury from slipping and falling on ice. The physical strain from shoveling snow can also exacerbate other health risks and lead to a serious situation—such as a heart attack.
Injuries common during winter include:
Cuts, scrapes, and bruises.
Muscle and ligament strain.
Fractures and bone breaks.
Injury due to motor vehicle accidents.
Frostbite of the hands, feet, or face.
Seniors need to be particularly careful to avoid falls or over-exertion. Osteoporosis can accompany advanced age and a sudden fall can fracture a hip. Elderly hip injuries are serious and require immediate medical care.
Try out these winter safety tips to prevent common winter injuries:
Pay attention to the weather. Limit time outside during extreme cold.
Assist senior citizens in your area.
Pay attention to the extremities during frostbite conditions by wearing a balaclava or scarf, gloves, and proper footwear like insulated boots.
Salt sidewalks and driveways to eliminate ice.
Don't exhaust yourself.
Take breaks to warm up inside while shoveling snow.
Ask for help if your mobility is limited.
Drive carefully. Wear glare-reducing eyewear.
Staying healthy during the winter will become a habit for you and your loved ones if you slow down, stay warm, be safe, and don't forget to follow these winter injury prevention tips.
At OrthoMaryland, we know accidents happen. Now offering ALL DAY walk-in care at 2 of our locations, we combine the convenience of a walk-in clinic with the expertise of our certified orthopaedic specialists! For pain or injury that strikes when you least expect it, visit OrthoMarylandNOW!
Additional Resources:
Winter Sports Injury Prevention (American Academy of Orthopaedic Surgeons)
Hip Fractures Among Older Adults (Centers for Disease Control and Prevention)
There is a 'Proper' Way to Fall, and Other Tips to Avoid Winter Injuries (Global News)
Falls are Leading Cause of Injury and Death in Older Americans (CDC)