September 8, 2019
Stay in the Game: Getting Fit for Fall Sports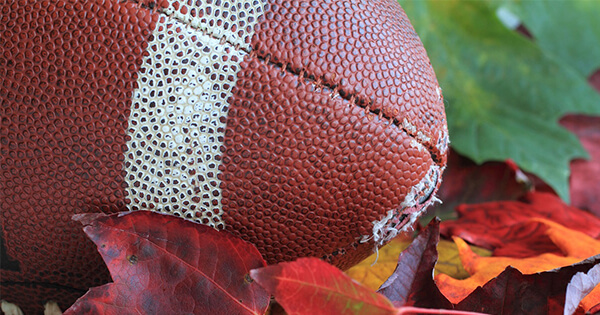 Although it seems like summer has just begun, the wonderful season of fall is just around the corner. With fall comes something even more exciting than leaves, pumpkins, and sweaters: fall sports. Sports are a fun and exciting way to burn off excess energy, but it's important to prepare for them...especially if you or your child is on the playing side.
Preventing Sports Injuries
According to the CDC, 7 million sports and recreation-related injuries occur each year...more than half of them affecting athletes between ages 5 and 24. By following certain preventative programs, you can greatly reduce your risk of common injuries including ACL tears, dislocations, shin splints, tennis elbow, and many others.
"More than half of all sports injuries in children are preventable." American Orthopaedic Society for Sports Medicine
Strength and Conditioning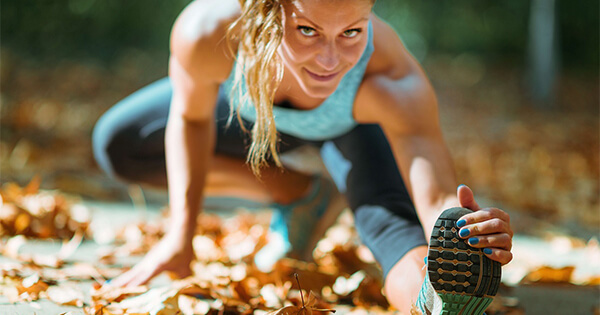 If you've ever played a sport, you know how important physical fitness is when it comes to being part of a team. Although everyone loves sitting on the couch and watching T.V., it's not the best precursor for getting out on the field.
During the summer months, fitness levels tend to decrease significantly leaving the muscles, tendons, and joints susceptible to injury. Before jumping into high levels of physical activity, an appropriate fitness plan is essential to prepare your body for the trials that may lie ahead. Physical conditioning is key to avoiding injuries and increasing performance. It's important to work out specific muscle groups (such as the muscles in the arms or legs) to prepare them for potential high-impact activity.
Your workout should pertain to your particular sport, be catered to your strengths, and help improve your weaknesses. Every small step counts towards a bigger aim, so don't be discouraged if you can't run that marathon yet! Beginning slowly with easier exercises will start the process, and you'll eventually work up to more difficult training that is suited for your sport. If you need guidance, don't be afraid to reach out to a coach, trainer, or another fitness professional to help you get in shape.
Sports Safety Tips
Prevention doesn't end when the season begins. Physical Therapist, Jeremy Alter, offers the following injury prevention tips to help you avoid athletic injuries, or at least minimize the severity of an unavoidable situation.
Time Off - Take at least one day off each week to give your body time to recover.
Take Breaks - Take a minute to rest during practice and games to reduce risk of injury and prevent heat related-illness.
Check Equipment - Equipment should be appropriate for the sport and checked for potential defects.
Proper Gear - Be sure to wear proper gear and protective equipment that fits correctly.
Hydrate - Drink plenty of fluids before, during, and after exercise or sport activity.
Conditioning - Continue conditioning exercises/cross training throughout the year (or at least the season).
Warm Up/Cool Down - It's imperative to warm up and cool down before and after your workout. It's easier to stretch a warm muscle than one that is cool and not yet prepared for strenuous activity.
Proper Technique - Make sure you are properly trained in the correct techniques before starting a new fitness program.
Play Safe - Always play by the rules and avoid aggressive behavior.
Speak up About Pain - "Playing through the pain" can put you at risk of serious long-term problems, such as osteoarthritis. Always speak up and be sure to allow your body to heal after sustaining an injury, no matter how small it seems.
Maintain a Healthy Diet - Proper nutrition is the foundation of health and fitness. A balanced meal plan including carbohydrates, proteins, and healthy fats will give your body the fuel it needs to perform at peak levels.
Get Enough Sleep - Quality sleep is essential in energy, focus, coordination, muscle regeneration, and recovery.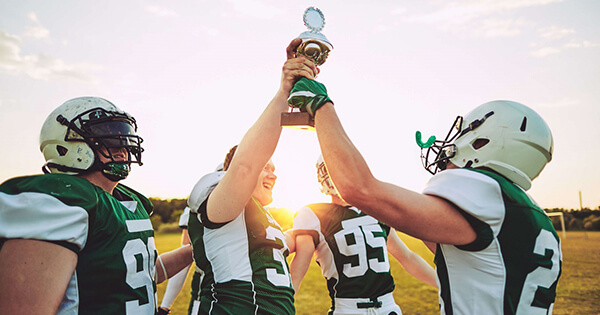 Parents, coaches, athletic trainers, and others in charge of young athletes should ALWAYS be aware of potential injuries. Accidents are not always preventable, but by following the right preventative measures and keeping an eye out for potential dangers, you promote a safer and more enjoyable experience for everyone involved.