November 3, 2019
How Does Lyme Disease Affect the Joints?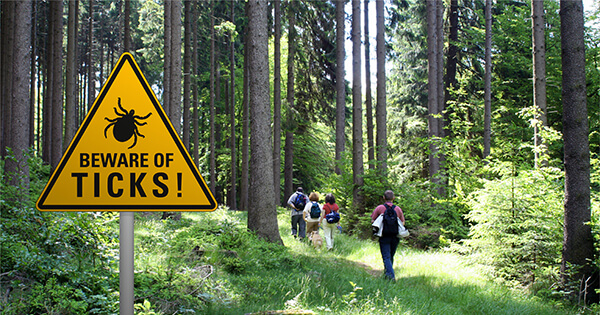 Lyme disease is an infection caused by Borrelia burgdorferi bacteria transmitted from the bite of an infected blacklegged tick (aka deer tick). A bulls-eye shaped rash is an easily recognizable sign of this tick borne disease; however, if the rash doesn't appear or goes unnoticed, Lyme disease is often confused with other conditions due to the common nature of its flu-like symptoms.
Lyme disease can typically be treated with a course of antibiotics; however, if left untreated, the infection can develop into a chronic disorder affecting the heart, joints, and nervous system. Once the disease reaches this stage, the infection may be managed, but the damage it has caused can be irreversible. (Arthritis Foundation).
Symptoms of Early-Stage Lyme Infection
Early symptoms of Lyme disease can include a distinctive bull's-eye rash, known as erythema migrans, which can appear three to 30 days after an infected bite. An erythema migrans rash is typically found at the site of the tick bite, but may also appear on other parts of the body.
As bacteria spreads throughout the body, flu-like symptoms may occur including:
Headache
Fever
Chills
Fatigue
Swollen lymph nodes
Muscle and joint aches
Be sure to see a doctor right away if these symptoms occur, even if they go away.
Symptoms of Late-Stage Lyme Infection
More severe symptoms may occur in the days or months following a tick bite. These symptoms can include severe joint pain and swelling, known as "Lyme Arthritis", which can be an overlapping sign of early- to late-stage Lyme infection.
Additional later stage signs include neurological issues such as:
Shooting pain
Numbness in hands or feet
Bell's palsy
Short-term memory loss
Meningitis
Long term neurological effects of Lyme disease can occur months to years after initial infection and can be difficult to treat.
What is Lyme Arthritis?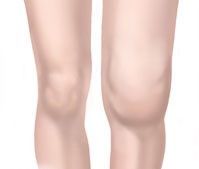 Lyme arthritis is a form of joint inflammation caused by bacterial infection. It is difficult to diagnose because it can be confused with other types of arthritis--such as systemic autoimmune rheumatoid arthritis, psoriatic arthritis, or spondyloarthritis.
Lyme arthritis can typically be identified by the following four characteristics:
Often occurs on one side of the body
Affects primarily the knee and ankle (although other joints may be affected)
Intermittent pain that does not prevent walking
Noticeable swelling of the affected joint(s)
Treating Lyme Disease
The course of treatment for Lyme Disease depends on the stage in which it is discovered. Early treatment is key to a quick, and complete recovery. This usually involves a course of oral antibiotics as prescribed by a doctor.
Later stages of Lyme Disease may require intravenous antibiotics to kill the infection. These treatments can be effective for some late-stage physical Lyme disease symptoms, such as Lyme arthritis, although it may take some time for symptoms to improve.
Symptoms can sometimes persist as Post-Treatment Lyme Disease Syndrome. While the exact cause of PTLDS is unknown, it is speculated to be either an "auto-immune" response or symptoms related to an undetected infection or health condition. It can take 6 months or longer for PTLDS to go away on its own, however, the CDC does not recommend prolonged antibiotic treatment as it becomes ineffective and can lead to serious complications.
Lyme Disease Prevention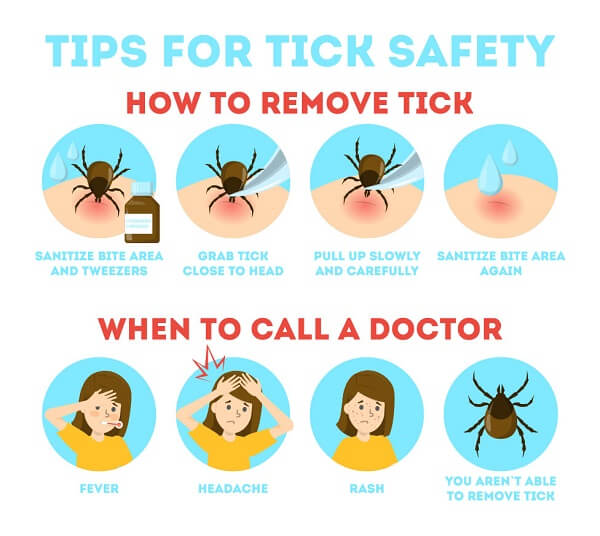 The Center for Disease Control notes that Lyme Disease is the sixth most commonly reported notifiable infectious disease and the most common vector-borne illness in North America. While disease-carrying deer tick populations can be found throughout the United States, they are most commonly reported in the northeastern region during the warmer months of May through October. The most recent report shows Maryland high on the list ranking among the top 10 in the US for both confirmed cases of Lyme Disease.
How can I protect myself from ticks?
Avoid grassy or wooded areas
Remove brush from the backyard
Use insect repellent containing DEET
Use insect repellent collars for pets
Treat outdoor clothing or camping gear
Check your body for ticks, including children and pets
Shower after outdoor activities
An infected tick requires 24-48 hours to transmit the bacteria that causes Lyme disease. In the event of a tick bite, remove the tick as soon as possible and be sure to visit the doctor if you notice a rash or suffer from any flu-like symptoms in the following weeks.
Are you suffering from persistent symptoms of Lyme Disease? At OrthoMaryland, we understand that life can't wait for the pain to subside. Contact us today to learn how we can help!