May 1, 2018
What Is a Successful Knee Replacement?
By: Barry J. Waldman, MD, FAAOS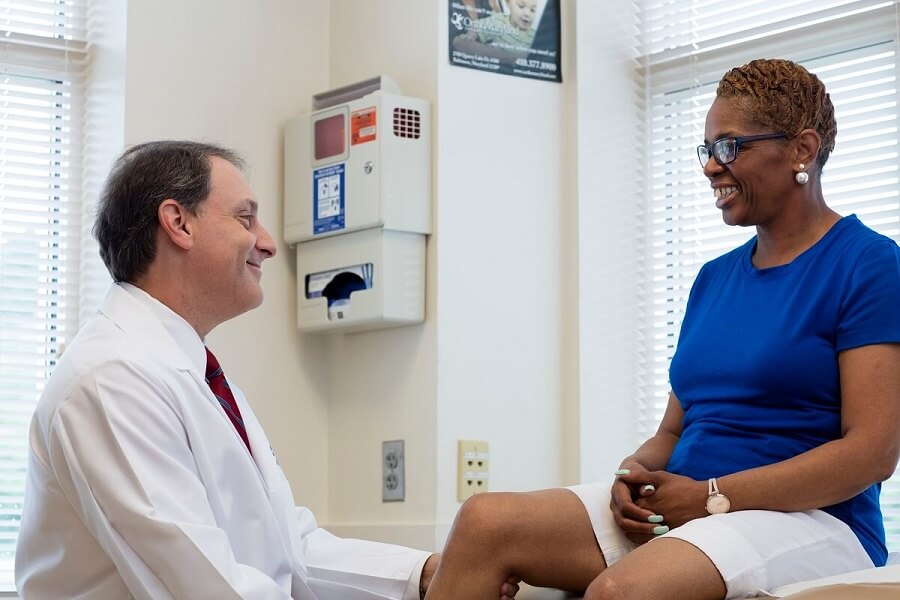 As an orthopaedic surgeon and a specialist in joint replacement, I have had the privilege of treating thousands of patients with knee arthritis and to see them make dramatic improvements. Often, their arthritis is severe enough to need knee replacement and I have to remind myself what a big decision it is to proceed with surgery. It's crucial for me to provide them with a great deal of education so they can make an informed decision about their treatment.
While knee replacement can make a dramatic difference in a patient's life, it is also a challenging procedure to recover from and can take a great deal of time and effort to get the best results. One of the most important roles I can play in shepherding patients through the process is to manage their expectations. They have to understand what are realistic results, and what their lives will be like when their knee has healed. Some of the most common questions I hear are:
How long will I take to recover?
How much pain will I be in and what kind of complications can occur?
What will I be able to do after my knee is done healing?
I take the responsibility of informing patients very seriously and try to make sure they have as much information as possible.
So what do I tell patients who are interested in knee replacement? First, I reassure them that the process is not as bad as they are expecting. They often know people who have had a tough time recovering and aren't happy with their results. With advances in patient-matched implant design, better anesthesia and advanced physical therapy techniques, patients are recovering quicker and achieve much better results than in the past.
Most of our patients can take advantage of preoperative physical therapy and classes before surgery that help prepare them for what to expect. We teach them about possible complications like infection and blood clots, but they are gratified to know the lengths we go to, to prevent them and the treatments that can help resolve them if they occur.
We go over the plan right before the surgery, including the anesthesia. Our surgical team is able to use advanced pain techniques and regional anesthesia blocks to reduce pain to a minimum. Many of our patients are able to walk the day of the surgery because they don't experience the grogginess, pain and nausea that anesthesia caused in the past. Patients can start walking moderate distances and climb stairs the next day and generally can get around fairly well with crutches or a walker. Physical therapy starts right away and helps patients advance to a cane in the first few weeks.
Most people are concerned that they will be stuck at home for a long time, but I generally let my patients drive as soon as they are comfortable using a cane full time. By 4 - 6 weeks after the surgery, most patients are independent, driving and becoming much more independent.
So are patients totally better six weeks after the surgery? Not completely. That's the time when I often have to remind them to be patient. The swelling and stiffness can take months to improve and patients can sometimes get frustrated with the slowing down of their progress. As the knee slowly heals, the stiffness slowly gets better and patients find themselves able to resume more activities and spend more time participating in them. Many of our patients can exercise, travel and play sports without thinking about their knees. They realize more and more how limited they were by the pain and deformity of their knee arthritis before the surgery. Family members often comment on how much more pleasant the patient is now that they are out of pain. One of the most gratifying parts of my job is seeing a patient who had a permanent grimace due to pain return to the office with a big smile on their face.
I am very lucky that I get to help people recover from their arthritis pain and that I have such great tools to help them. Seeing the improvements using a patient specific knee has only made it more gratifying. Watching our outcomes improve and the number of complications decrease only makes it that much better.
Dr. Barry Waldman is an orthopaedic surgeon at The Centers for Advanced Orthopaedics, OrthoMaryland Care Center. Dr. Waldman specializes in Joint Replacement & Arthritis Care.