May 15, 2020
May Is Arthritis Awareness Month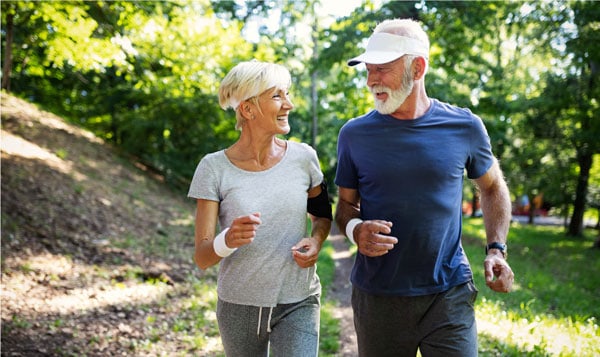 The Arthritis Foundation recognizes May as the National Arthritis Awareness Month of the year. The month of May is dedicated to raising awareness for people living with arthritis, advocating for arthritis research and treatment, and encouraging individual arthritis pain management through consistent, light activity and physical therapy.
According to the US Department of Health and Human Services, arthritis is the leading cause of disability in the United States. About 50 million adults develop the disease with 63 million people projected to be afflicted by 2030.
A common myth is that arthritis only affects older adults; however, arthritis can affect people of all ages. 300,000 children and teenagers are living with juvenile arthritis. Arthritis also has comorbidities with other conditions such as heart disease, diabetes, and obesity.
Three Common Types of Arthritis
"Arthritis" describes the condition of inflammation or swelling of one or more joints. There are more than 100 types of arthritis categorized by the area affected and the symptoms of pain and stiffness in the joints or the connective tissue around the joints. These include:
Osteoarthritis: the most common type of arthritis also known as degenerative joint disease. Cartilage breaks down with age causing painful swelling that affects the hands, knees, and hips. Joint stiffness in affected areas can limit mobility.
Rheumatoid Arthritis: an autoimmune disease where the immune system attacks healthy tissue around the joints in many areas at once causing pain, unsteadiness, and deformity. It affects children as well as adults. It can be a chronic condition with flare-ups of painful swelling and periods of remission.
Psoriatic Arthritis: an inflammatory type of autoimmune arthritis that can occur in about 10% to 20% of individuals with psoriasis.
Other autoimmune conditions such as lupus, gout, or fibromyalgia also have arthritic symptoms of swelling, pain, and stiffness that need to be managed with guided treatment. However, most forms of arthritis benefit from lifestyle changes such as increased light activity.
OrthoMaryland is a trusted resource to find a specialist in orthopedics and arthritis care for those living in the state of Maryland.
Risk Factors for Arthritis
Risk factors for arthritis include:
Heart disease
Diabetes
High blood pressure
Obesity
Autoimmune disease
Inactivity
Impact on Quality of Life
Arthritis is a widespread disease that affects millions of American lives every day. Chronic pain, fatigue, and limited mobility can impact the ability to go to work full or even part-time. The US Department of Health and Human Services estimates that half of all arthritis sufferers are limited in daily function which includes working, spending time with family members, and participating in daily activities.
Being unable to participate in typical activities can lead to feeling anxious and depressed. The Arthritis Foundation estimates that 1 out of 3 adults aged 45 and older suffer from either depression or anxiety caused by the impact of arthritis on quality of life.
Treatment Options
The main goals for treating arthritis are to control pain, improve & preserve joint function, slow down progression of the disease and minimize further joint damage. There are many surgical and nonsurgical options available to treat arthritis. These different treatment options are often used in combination with each other to achieve optimal effectiveness. Contact your orthopedist to determine which treatment options are best for you.
There is no cure for arthritis, however, implementing an effective arthritis treatment plan can help to improve overall quality of life.
Nonsurgical Treatment to reduce arthritic symptoms may include:
Medications such as NonSteroidal Anti-Inflammatory Drugs(NSAIDs), painkillers, corticosteroids and counter-irritants are used to help reduce pain and inflammation
Weight reduction reduces the amount of stress on your joints, relieves pain, reduces inflammation and slows cartilage degeneration
Bracing limits the movement of joints, allowing them to heal and reduces pressure on key areas.
Physical therapy is used to strengthen the muscles surrounding the joint and also to improve range of motion.
Surgical Treatment to reduce arthritic symptoms may include:
Total and Partial Joint Replacement also known as joint arthroplasty, are the most effective methods of surgical treatment that exist today. This procedure removes the damaged or diseased joint and replaces it with an orthopedic prosthesis (artificial), usually made of titanium or cobalt-chromium based alloys and ultra high molecular weight polyethylene. The most common joint replacements are of the knee, hip and shoulder. According to the American Academy of Orthopaedic Surgeons (AAOS), over one million joint replacements take place each year in the United States.


Joint Fusion also known as arthrodesis, is a surgical procedure that is often performed on smaller joints such as the spine, fingers, ankle and wrist. It involves fusing bones in the damaged or diseased joint to create one solid bone which is often more stable, resulting in decreased pain.
Managing Arthritis
People with arthritis need physical activity in addition to medicinal or orthopedic treatment to help manage the disease. Physical activity can also help manage related conditions such as obesity and heart disease.
Fear of pain is a hurdle arthritis sufferers must overcome. Consistent, light physical activity has been proven to reduce pain and improve mobility by up to 40% in those living with arthritis.
Incorporating Exercise in your Daily Routine
It can be intimidating to jump into new activities, especially after a long hiatus or when surrounded by others who may be unfamiliar with the needs of someone with arthritis.
Both the Centers for Disease Control and the National Recreation and Parks Association have recognized programs aimed at those with arthritis to get needed physical activity and education on disease management together with other people who understand what it's like to live with arthritis.
Check out this physical activity full program list provided by the Centers for Disease Control.
Additionally, look for physical therapy or sports medicine programs geared towards those with arthritis to supplement your current routine.
The month of May brings the arrival of warmer weather and family-oriented holidays such as Memorial Day and Mother's Day. As long as we keep in mind to obey all safety precautions, there's no reason to not take advantage of the beautiful weather and make May your month to get moving!
To learn more about Arthritis Care at OrthoMaryland or to schedule a visit with one of our Board-certified doctors or a member of our physical therapy staff, please call us at 410-377-8900 today. We proudly serve patients throughout Baltimore, Lutherville, Owings Mills, and surrounding areas.