November 3, 2019
Why is Physical Therapy Important After Surgery?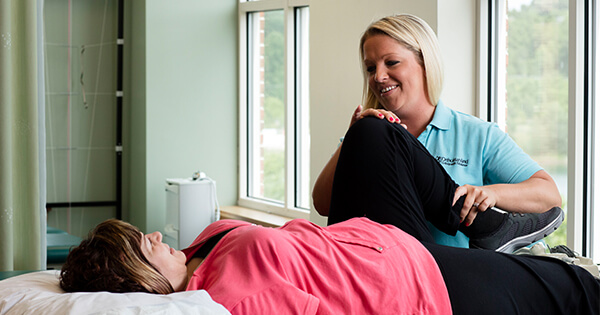 Physical therapy often plays an important role in the recovery process and achieving optimal physical functioning. When you're recovering from an injury or surgical procedure, attending PT and remaining compliant with a home exercise program can help to improve your flexibility, range of motion, and overall functional status. The more effort you put in at home, the sooner you'll see improvements. In time, you will feel better and stronger!
How Can Physical Therapy Help Reduce Healing Time?
It is important to understand how the healing process works, especially following surgery. Post surgical therapy can help ease pain and swelling as well as improve strength and circulation. PT can also offer modalities such as ice/heat application, electrical stimulation, and ultrasound (just to name a few). Along with an exercise program, these can help aid in pain management, stimulate blood flow, and decrease swelling.
So, if you're ready to feel better faster and get back to your regular daily activities—or even return to a sport—make an appointment with a physical therapist! We're here to help you along the path to a successful recovery!!
Contact us today or click here to learn What to Expect from Physical Therapy!