Physical Therapy and Occupational Therapy
The type of therapy you receive at OrthoMaryland depends upon your specific medical concern. Therapy patients, regardless of the type of therapy they receive, benefit from the latest modalities as well as state-of-the-art weight machines and cardiovascular exercise equipment.
Therapy appointments can be made based on referral by a primary care physician or otheropaedic specialist. You can also give us a call if you want to use physical or occupational therapy as an initial treatment option for your pain.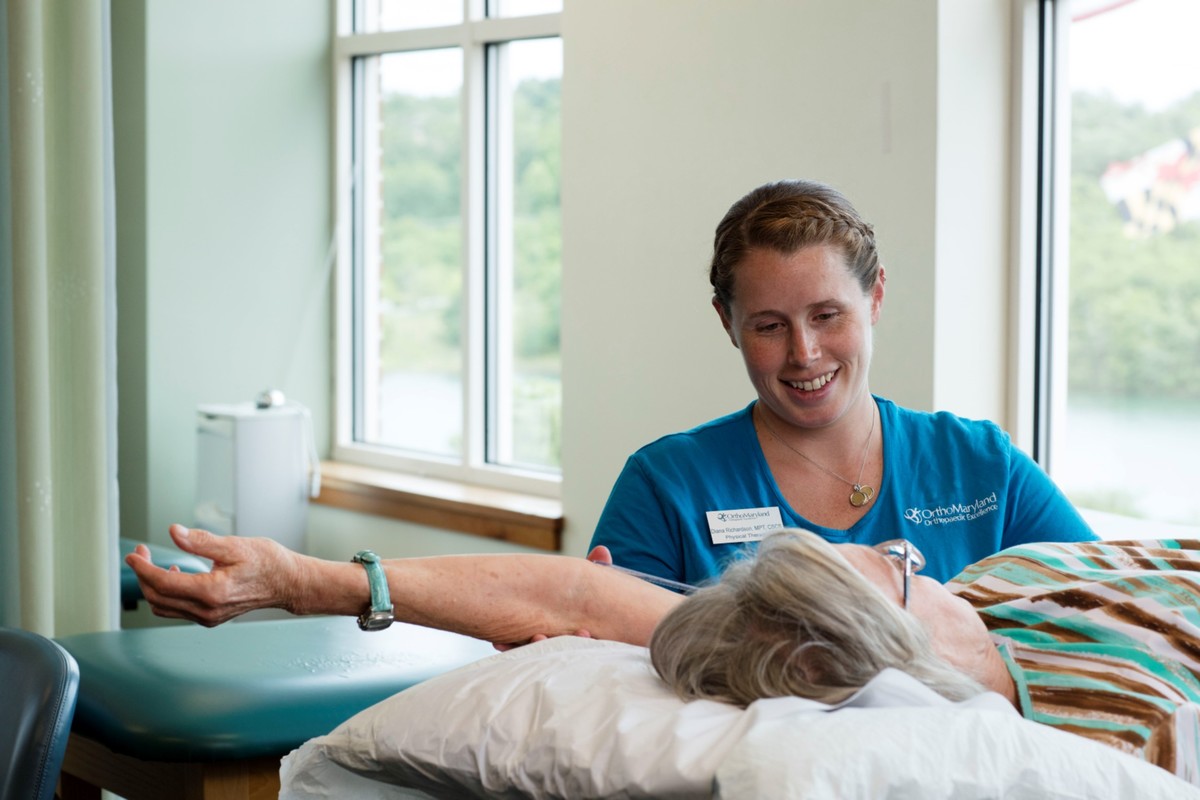 Physical Therapy
The Physical Therapy Department at OrthoMaryland treats issues associated with large muscle groups, like those in the back, shoulder, ankle and foot. The goal is to help patients increase their strength, endurance and flexibility, as well as correct or fine-tune their posture.
Physical Therapy for Athletes
When treating injured athletes, OrthoMaryland's team of sports medicine specialists relies on years of on-the-field experience evaluating and treating orthopaedic injuries in various game settings. Through physical therapy, we are committed to helping athletes of all ages and skill levels regain their strength and return to their previous level of play.
The Prehab Program at OrthoMaryland
We understand the importance of physical therapy in the recovery process from surgery. That's why we've added a pre-surgery rehabilitation (pre-hab) component for some patients. If surgery is needed, the patient is evaluated before their upcoming surgery. During evaluation, pre-operation objective measurements such as range of motion and strength are obtained. Patients will be provided with information about the surgery and more importantly, the rehabilitation process. They will also receive exercises to perform prior to surgery. Our goal is to get patients familiar with their therapist and the entire rehabilitation process, before surgery.
Occupational Therapy
Our Occupational Therapy Department assists patients who, as a result of an orthopaedic injury or surgeries to the finger, wrist, elbow or hand must relearn basic living activities such as eating, dressing and bathing. The department is headed by a licensed occupational therapist with special expertise in orthopaedic hand therapy and upper extremity bracing and splinting.